IMAGINE starting each day without STRESS, ANXIETY or DEPRESSION?
What difference would it make? Would you smile more? Be more confident? Motivated? What else?… I've helped many people to remove stress, anxiety, phobia and depression from their life, and I can help you too. I'm Rob Sanderson, I have both HPD and DSFH hypnotherapy and psychotherapy qualifications and am NCH and AfSFH Certified Hypnotherapist. I help people to overcome stress, anxiety, panic attacks, depression, PTSD and phobia – it's simply what I do.
What would you notice that would be different? Happier? More confident? More motivated? Healthier? What else?… Life without unnecessary stress, anxiety or depression is not just wishful thinking, it's entirely possible and I can help you achieve this Goal. I'm Rob Sanderson, an NCH Certified Hypnotherapist. Helping people overcome stress, anxiety and depression is what drives me, it's what I do. I offer a modern, 'solution focused' approach, a powerful combination of psychotherapy and clinical hypnosis.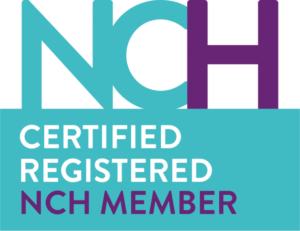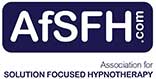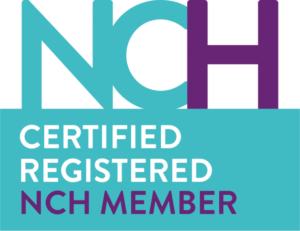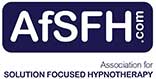 It's time to take back control, ask me how
Simply fill in this form, or call 07775 503659 if you'd like to know more about how hypnosis can help you, or to book a consultation. Appointments can be in person at my practice in Aigburth, South Liverpool or online using Zoom which is just as effective.
Rob Sanderson HPD DSFH mAfSFH qualified Psychotherapist and Hypnotherapist. Regulated by the Association for Solution Focused Hypnotherapy (AfSFH) and the National Council for Hypnotherapy (NCH).
More information about hypnotherapy for
Stress, Anxiety, Phobias, Confidence and Depression
Solution-focused hypnotherapy (SFH), helps people to direct their energy and focus away from their problems, this makes finding the solutions faster and easier. People with stress, anxiety, panic attacks, PTSD, and depression already over-analyse things. This solution focused approach is an essential difference to traditional analytical therapies. Low self esteem, lack of confidence and poor sleep quality are often symptoms of anxiety or depression.
Hypnotherapy is supported with substantial scientific evidence from decades of neurological research.
Rob Sanderson
2022-07-15T09:57:07+00:00
Anxiety is a natural response when we are in danger or under threat; it's entirely necessary. Unfortunately, when it gets out of control, it can cause all kinds of problems in our lives. Hypnotherapy can help you take back control.
Rob Sanderson
2021-07-07T18:33:34+00:00
Depression and low mood can affect people quite unexpectedly. Clinical hypnosis combined with psychotherapy can be a very successful treatment for depression.
Rob Sanderson
2021-12-08T15:17:30+00:00
A phobia is an overwhelming and irrational fear. It can stop us doing things and enjoying life to the full. The good news is, most phobias can be cured in just four sessions of hypnotherapy.
Hypnotherapy can also help with…
Clinical hypnosis can be effective with a virtually endless list. Below are some areas I can help you with. If you're looking for help with anything else, please use the contact form to enquire.
Click the links below to find out more or to book your initial consultation at my Liverpool practice in Aigburth or online using Zoom
Rob Sanderson
2021-04-27T16:03:14+00:00
The importance of sleep to our physical and mental wellbeing can not be overstated. If you're experiencing poor sleep quality, you need to act now and hypnosis can help.
Rob Sanderson
2021-04-06T08:17:07+00:00
Obsessive Compulsive Disorder (OCD) can quickly spiral out of control. What may start as a minor inconvenience can soon become debilitating.
Rob Sanderson
2021-04-28T13:16:05+00:00
Low self-confidence can hold us back and stop us enjoying all kinds of life experiences. Hypnosis is very effective at building confidence, public speaking, preparing for exams and interviews.
Hypnotherapy at the Liverpool practice
Hypnotherapy sessions take place in my Liverpool practice or remotely using Zoom. Hypnotherapy is equally as effective either face to face or remotely using Zoom. Virtual therapy using zoom can be a convenient and highly effective way to deliver hypnotherapy to my international clients and UK clients outside the Merseyside area, all from my Liverpool Hypnosis Clinic.
• • •
What else can hypnotherapy Help with?
Hypnotherapy is an incredibly simple yet highly effective way to Help people make the changes necessary to improve their lives. Here at Help Hypnotherapy, Liverpool we practice Solution Focused Hypnotherapy. This very positive style of hypnosis can help people with mental-ill health, including things like learning to cope with stress, anxiety and depression. It can also be used for treating all types of OCD. It can also be highly effective with anything that is heightened by nerves and stress, such as tinnitus, nervous rashes and IBS (Irritable Bowel Syndrome).
Phobias respond incredibly well to hypnosis, taking just four sessions to rewrite the phobic response.

Once you appreciate that stress, anxiety, our thinking patterns and thoughts, affect and exacerbate the symptoms. Then it's easy to understand that clinical hypnosis can play a huge role in alleviating the symptom.
Psychotherapy combined with hypnotherapy can also help people manage grief, PTSD and chronic pain.
•••
Hypnosis for physical pain and medical conditions?
This therapy works with the mind and our thought patterns, so whilst it can't cure physical illness like cancer, neurological disorders, fibromyalgia or tinnitus etc. Hypnotherapy can and does have a profound effect on the lives of people experiencing these and other conditions. How? Many illnesses and conditions can cause stress, anxiety and depression, the very things that can make the condition worse. It's a vicious cycle, the more stress, anxiety and depression people have, the worse their symptoms become, creating yet more stress, anxiety and depression, and on it goes. Hypnotherapy help's people to cope better with their conditions, it can even help with physical pain, reducing anxiety, stress, anger and depression.
•••
Public speaking and confidence-building?
Solution Focused Hypnotherapy can also help with many other things from preparing for an interview or giving a speech, to improving sports performance and achieving goals. Our self-belief (I can't do that) can hold us back. Our thought patterns have incredible power; Henry Ford recognised this when he famously said: "Whether you think you can, or you think you can't – you're right". If you want to smash your limiting thoughts, then hypnotherapy can certainly help.
You don't have to visit my Liverpool clinic, here in Aigburth. During the current COVID 19 pandemic, all treatment is given according to government distancing guidelines safely from your own home. Hypnotherapy is just as effective using Zoom or even over the phone.
•••
How does Hypnotherapy work?
Our minds are incredibly powerful, and the ability to unlock and utilise that power is much easier than you may think. This website contains lots of useful information, to help you understand how hypnotherapy can be of great benefit to you. I'm also available to answer any questions you may have about how I can help you.
Solution Focused Hypnotherapy is a talking therapy that has a different approach from most traditional therapies. Where most therapies are introspective, spending a lot of time understanding the problem and what caused it. Here at Help Hypnotherapy in Liverpool we concentrate on the solution – not the problem. Why is this difference so significant? It's important because you attract what you 'focus' your attention and efforts on. So it makes absolute sense to focus on the solution and answers rather than the problem.
Once you understand the concept of being 'solution focused', it's effortless to make those changes needed. The result is, you will make better decisions by working towards your future and not dwelling on problems and behaviours of the past.
When you think about it, it makes more sense to look at where you are going, not where you've been. If you were driving from Liverpool to a different city, would you be looking out for signs for Liverpool? Or, would be focusing on your destination, because that's where you want to be. It's exactly the same in life; we need to focus on where we want to be.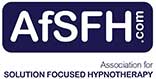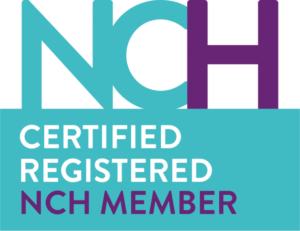 AfSFH – Association for Solution Focused Hypnotherapists
I'm a AfSFH Certified Hypnotherapist working in Liverpool and the Mersey area. A full member of and regulated by the AfSFH. I've lived here in Liverpool for 15 years with my wife Louise, so I have a real understanding of the culture and the wonderful people here.
***
NCH – National Council for Hypnotherapy
The NCH, is the UK's leading not-for-profit hypnotherapy Professional Association, promoting and protecting the practice of hypnotherapy in the UK.
***
MHFA – Mental Health First Aid
MHFA Mental health awareness is very close to my heart, I achieved this qualification through Liverpool MHFA training company Growth and Change. I'm a qualified 'mental health first aider' and proud of my certificate. I have trained in here in Liverpool to recognise various mental health symptoms and offer support. I completed this training before studying for my diploma in Psychotherapy and Clinical Hypnosis. MHFA was a great starting point for understanding how the mind works and what can go wrong. It taught me how to recognise people with mental ill-health and point them towards finding the right Help. Ultimately, it was the beginning of my journey. I wanted to go further than pointing people towards Help, I wanted to Help. I wanted to make a difference, and now I do.
Disclaimer: Hypnotherapy is effective, results may vary and success is not guaranteed. Full client commitment is important.
Rob Sanderson, on behalf of Help Hypnotherapy, is registered as a Data Controller with the Information Commissioners Office (ICO) – Registration ZA841896